500g close cup mushrooms
320g cherry tomatoes, halved
2 generous handfuls finally chopped parsley
4 tsp English mustard
4 tsp rapeseed oil
8 tbsp (30g) porridge oats
10 eggs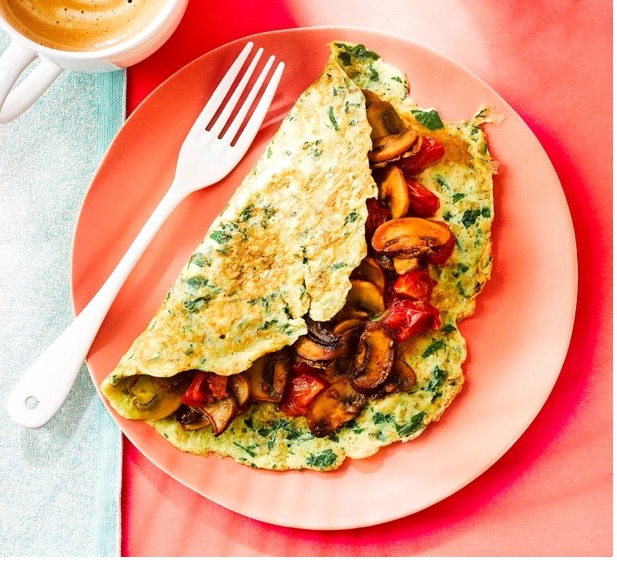 Thickly slice half the quantity of mushrooms. Heat the oil in a non-stick pan. Add the mushrooms, stir briefly then fry with the lid on for 6 to 8 minutes. Stir in half the tomatoes then cook for a further 1 to 2 minutes with the lid off until softened.
Beat together the eggs well with the parsley and oats. Heat a drop of oil in a large non-stick frying pan. Pour in ¼ of the egg mixture and fry for 1 minute until almost set, flip over as if making a pancake. Tip from the pan, spread with ¼ of the mustard, spoon a ¼ of the filling mixture down the centre and roll up. Another 3 wrap can be made with another ¼ of the mixture each or they can be saved for second day.