Butternut Squash with Allspice and Pine Nuts
1 medium butternut squash halved lengthwise and seeded.
2 tsp oil
1 large leek, trimmed and chopped
1 bay leaf
Pinch black pepper
Half tsp allspice
600ml vegetable stock
60g pine nuts toasted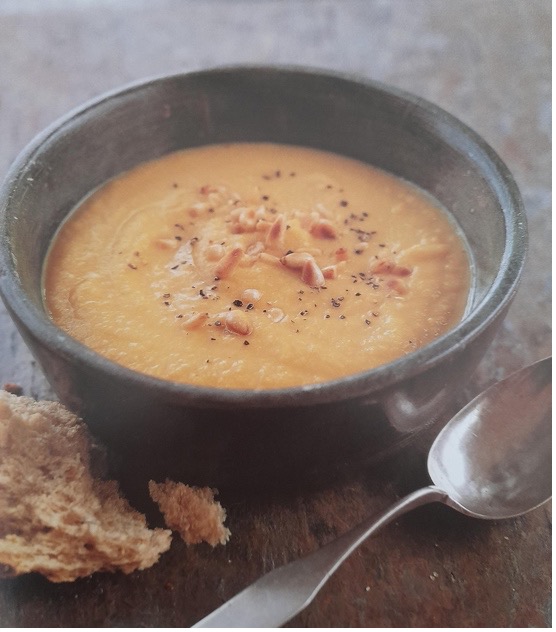 Pre-heat the oven to 375°F (190°c) Gas 5
Put the butternut squash halves flesh-side down on a non-stick baking try. Roast in the oven for 45 minutes, until tender. Remove from the oven and scoop the flesh out of the skins into a bowl.
Add oil to a large saucepan and put over a low to medium heat. Add the leeks, bay leaf, pepper, and allspice. Fry gently until the leek begins to soften. Add the butternut squash, stock and 1Lt water. Bring to boil, reduce the heat and simmer for about 10 minutes (until the leeks are soft).
Remove the bay leaf and transfer to a blender or food processer. Add the pine nuts and blend till smooth. Return the soup to the saucepan and re-heat.