Smoky Hotpot of Great Northern Beans
½ cup/100g butter beans or lima beans
2 tbsp olive oil
1 large onion chopped
2 garlic cloves, chopped
2 tsp smoked paprika
1 celery stick chopped
1 carrot chopped
2 medium potatoes cut into dice
1 red bell pepper chopped
500ml vegetable stock
Pinch of salt and pepper
Crusty bread to serve (optional)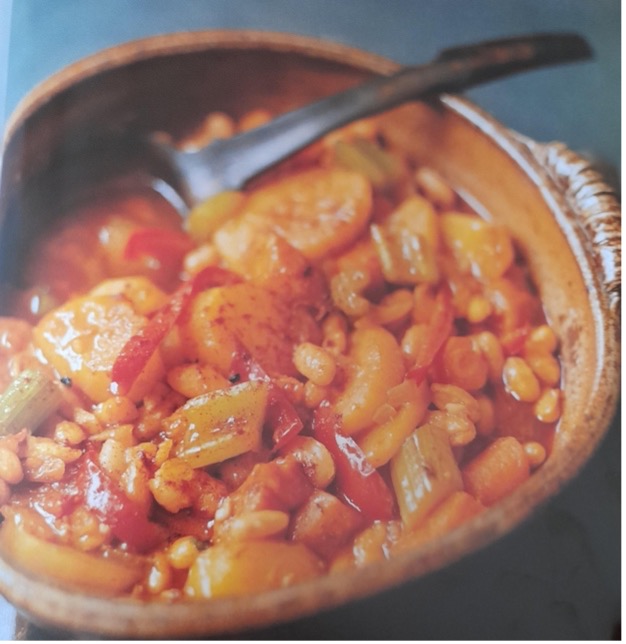 Sock the dried beans in cold water for at least 6 hours or overnight. Drain and put them in a large saucepan with sufficient just-boiled water to cover. Cook for 30 minutes until soft. Drain and set aside until needed.
Put oil in a saucepan setover a medium heat. Add the onion and cook for 4-5 minutes until softened. Add the garlic and smoked paprika to the pan and stir-fry for 2 minutes. Add the celery, carrots, potatoes, and red bell pepper and cook for 2 minutes stirring constantly to coat the vegetables in the oil.
Add the stock and the beans and bring to boil. Reduce the heat and partially cover the pan with a lid. Let simmer for 40 minutes, stirring occasionally until all vegetables are cooked through. Season to tasted and serve with crusty bread (optional).